Recently I leapt across the pond, adopted the expat title, and moved to Germany to perform on a Fest contract: the opera-tunity of a lifetime for many opera singers!
Just over a year ago, I packed up my small New York studio apartment (honestly, I stuffed most of my belongings into storage) and hopped on a plane to Munich with threebig bags to start my fest contract and join the Ensemble at the Bayerische Staatsoper. Arriving in the city, I picked up the keys to my new apartment and, after a short ride on the shockingly clean U-Bahn, I welcomed myself to my new home to measure and assess what needed to be done. The apartment had a single light bulb, no kitchen, and was completely unfurnished… There was work to do!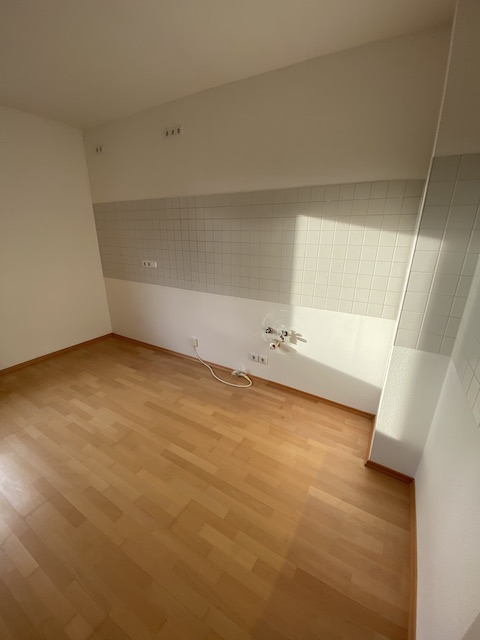 With only a short period before my first day of rehearsals at the opera house, I RAN around the city—opened a bank account, searched for the most essential home goods, and made frequent trips on the S-Bahn to IKEA, starting my visit with a veggie dog (or two) to fuel me through that giant maze of a store. The first week was pretty much a blur. I can't imagine how I would've done it all without the guidance, advice, and constant help of my new colleagues and friends.
Although I won't be getting into the details of exactly how I built my kitchen or the logistics of moving to Germany within this post, I will be sharing many of my tips and advice for when you're preparing to move!
MY TOP 10 EXPAT TIPS:
If there is any one suggestion I hope you take away from reading this post, let it be this: Learn as much of the German language as you can BEFORE you move. Any attempt to speak the language will be appreciated and help you connect with the culture. It shows a sign of respect. There are many instances in everyday life and at work when you have to communicate with people who may not speak any English!
Evaluate what's most important to bring with you. Medications and toiletries should take top priority. It's impossible to bring everything you love from home, but there are some essential items and some special-to-you items to add to your wish list.
I packed a lot of my favorite kitchen items for an easier transition. My Dutch oven, metal food storage containers, and cooking utensils helped me settle in quickly and feel more at home. If you're an avid baker, you'll also want to stock up on some typical US ingredients—pumpkin pie spice, vanilla extract, and brown sugar. These can be difficult to find or quite expensive. You may also enjoy learning how to make your own spice blends!
Join Facebook groups for the area to which you're moving. They can be an incredibly useful way to connect with other expats, get local advice, ask for recommendations, and learn about events and news in the area. Search for your hobbies or interests + the city. One group I'm in is called "Eco Living Munich."
Coupons aren't a thing like they are in the states. However, the Payback and Deutschland Card are rewards programs that tons of local and online stores take part in, which translates to Euro spent into points redeemable for cash or products. Some major stores that I shop at that participate are Rewe, Alnatura and Sephora.
Check out the weekly flyer or "Angebote" (also available in a digital format online) for items on sale at your local grocery store. You can find great deals on local and seasonal produce and some packaged goods. I wish I had known this sooner; it's a great way to stock up on favorites and build a pantry. I always have my eye out for sales on Oatly barista, whole-wheat pasta, and enormous bags of potatoes!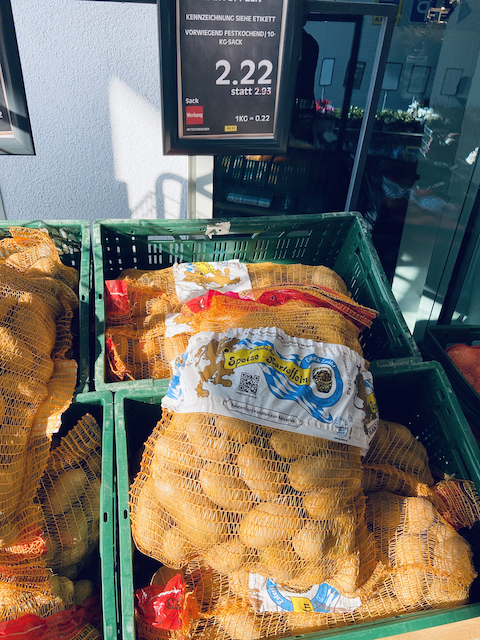 If you're looking for more plant-based, vegetarian, or vegan restaurants in your new city, check out HappyCow.net or download their app to search for restaurants and join the plant-based community. This was so helpful when I first moved and didn't have a kitchen.
Great Mexican food is difficult (if not impossible) to find. Be prepared for strange interpretations of what Mexican cuisine is. Your best bet is to find a local import shop for some ingredients such as tortillas, pinto beans, and salsas and attempt to learn how to cook some of your favorite Mexican dishes at home.
Always keep some cash on hand as well as using a digital wallet. I always keep some change in my pocket just in case I can't use Apple Pay when I want a coffee. It also comes in handy when grocery shopping to borrow a large cart, or to visit a public restroom (yes, you read that correctly).
BLENDING INTO GERMAN CULTURE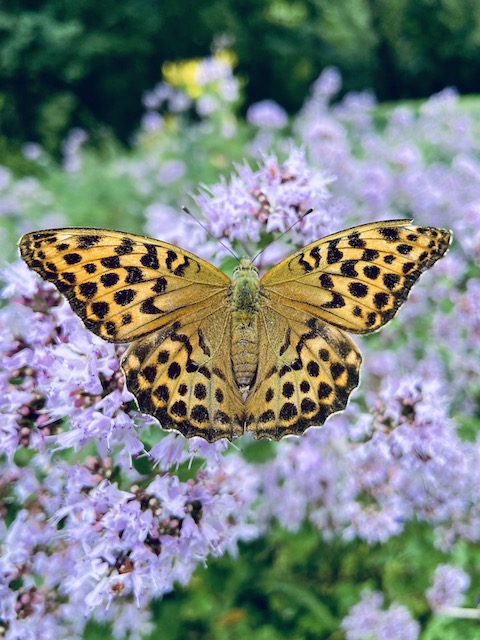 SOCIAL SCHMETTERLING
Be punctual to meetings and appointments. Don't arrive too early, but also don't be late. I've made people uncomfortable by arriving on time (early) by New York City standards, so just a few minutes should do!
It seems socially inappropriate to say "hello" or interact with strangers' dogs. Most dogs are incredibly well behaved here and walk without a leash, all while ignoring silly Americans giving them googly eyes.
There's a German saying that there is no such thing as bad weather, only bad clothing. My first winter here was frigid, but now I've learned how to dress like Bavarians and properly layer my clothing with thermal, heat-retaining pieces.
WIE SCHMECKT ES?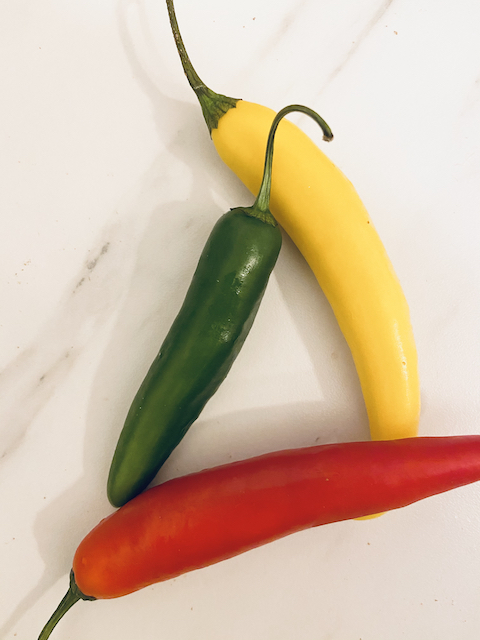 Spicy food runs on the mild side.
Even if you're just a few minutes away from a restaurant where you intend to dine, always try to call first and make a reservation for a table. I have been turned away at empty restaurants for not having a reservation!

Request menu substitutions cautiously; it's not normal to customize a dish. Even simple questions like swapping out one side for another can prove challenging.

Tip your server directly, don't just leave money on the table.

Cashiers are FAST. Be prepared to quickly bag your groceries and be sure to bring your bag or else you will have to pay for paper/reusable bags at the checkout line.
GERMAN FASHION
One of the hardest parts of being an expat is feeling like everyone knows you're a foreigner just by the way you dress! There is nothing wrong with standing out, but I prefer to attempt to blend in to draw less attention to myself.
Activewear is for working out (unlike in the USA).
Professional everyday attire is slightly less formal than what I'm used to by NYC standards. Once I showed up in a black sweater dress paired with a belt, heeled boots, and the essential singer scarf and was told coaching "isn't an audition"—which I found hilarious!
I have actually seen someone wearing jeans to an audition in Germany, but I still wouldn't recommend it.
Munich fashion prioritizes practicality, simplicity, and durability. The preferred fashion depends on the area, but, in Bavaria at least, attire seems to be conservative in color and more modest than other cities I've lived.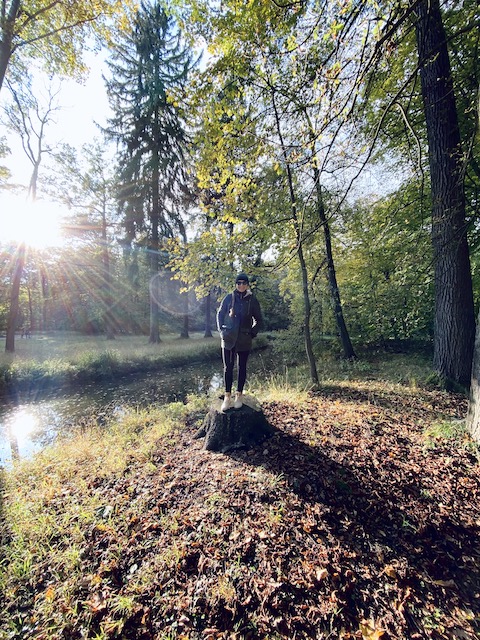 Reflecting on my experience living in Germany
Now, 14 months later, after building my kitchen, settling into my once starkly bare apartment and getting a hang of the differences of everyday German life, I am feeling much more at home here in Munich. It's certainly been a strange time to relocate due to the pandemic lockdowns and restrictions! Despite the social distancing and closures, I still feel like I've been able to enjoy my time here by visiting the many parks within the city, exploring the streets by bicycle, and exchanging a friendly "servus" or "grüß Gott" with neighbors.
My former fast-paced, New Yorker energy has relaxed and I'm not resisting the cultural differences, which used to perplex me, that I interpreted as being "slow". There are subtle differences to daily life here that make such a big difference that I will miss when I move back to the USA, like the abundance of parks, clean public spaces, and how Sundays force you to relax (or at least restrict what errands you can do).
One of the most beautiful things you can take away from moving somewhere new is by allowing yourself to adopt pieces of the culture and customs! For me, this has been embracing what I call Germany's "forced relaxation" thanks to the daily quiet hours and all the shops being closed on Sundays.
If you have any expat experiences of your own that I missed in this post, please let me know what they are in the comments!